When it comes to watching the latest movies, no platform beats Netflix. The platform offers different types of movies that can be streamed. The Netflix movie list offers suggestions to its users based on the tastes and preference of the user. At times, it might be tough to choose what to watch, but fortunately, Netflix offers different types of options.
Movies to watch
Dope
This movie type is comedy-meets-crime. It has been directed by Rick Famuyiwa and centers on three high school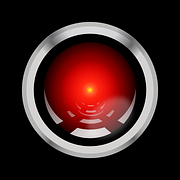 students Jib, Malcolm, and Diggy who are living in a shanty neighborhood in Inglewood, California. The three self-proclaimed geeks are into punk and the 1990s hip-hop which makes the outsiders and the rest of their peers see them as being out of place.
Malcolm, us hopeful he will score straight As once he sits for his SAT examinations that will enable him to join Harvard, which is his dream school. However, a drug deal dupes Malcolm, who decides to carry several MDMA at a party only to find himself at the center of the drug trafficking network. He finds himself on the spot as he has to strike a balance between the potential romances and college applications and distribute the drugs.
Atonement
This movie by one Joe Wright is the best as far as prose, subtly, and nuance is concerned. The film centers on the lives of three individuals James McAvoy, Saoirse Ronan, and Keira Knightley over thirty years. The video highlights an amorous encounter that changes their lives forever. The result of the lewd act results in a devastating romance that oscillates between a hospital in London and war in France. This is one great movie that will keep you glued to your seat.
The Best if Youth
This movie that is directed by Marco Tullio is based on a family saga. The film is intriguing and fascinating at the same time. The starring is two brothers Nicola and Matteo. The film keenly follows every detail of their lives since early stages in childhood to adulthood. This six-hour movie is epic and suitable for family viewing.
Finding Vivian Maier
Vivian Maier is a former nanny who spent most of her free time photographing the streets of Chicago in the late 1950s and early 1960s. Vivian Maier photography work was found after she passed on.
This movie borrows from Vivian Maier extraordinary works whereby it centers on the search for the undiscovered talent. This is another great movie to watch in the month of March.…