The year 2016 is still fresh and new and when it comes to arts and entertainment things are on the promising end.
This we can say as there are many great films which are expected to be massive hits once they land on our favorite theatres.
From the year 2015 we have heard of yet-to-be releases which land mark their cinema mark this year- the most famous of this lot being Captain America Civil War.
The previous sequels to Captain America have been largely popular among many audiences and the latest addition of the Civil War is expected to live up to this high level mark.
With high degree of accuracy, we can get to predict the kind of films that are set to rule the theatre this year and also provide excellent explanation.
Sci-fi, superheroes, fantasy, war-based and animated films are expected to top the list as this has been the trend for the last three-four years or so.
Specifically the leading films will be the Fantastic Beasts and Where to Find Them, Batman vs. Superman Dawn of Justice, Captain America Civil War and the latest Star Wars sequel- Rogue One.
These are just some of the films that have managed to garner much attention from theatre enthusiast and from this we can expect record breaking box office sales.
There are also this pack that also demand attention and may offer lots of surprise and even topple the position of the already top four' movies list.
Some of these films in this category have been made against massive budgets and the expectations are high that will ultimately live up to their expected hype. Deadpool, Fifty Shades of Black, Kung Fu Panda and 13 Hours The Secret Soldiers of Benghazi are also taking the box office with massive storm.
The ratings for these films are truly exceptional and on average film critics do rate them 7.5 on a scale of 10 – a big indication that these movies will truly impress.
All in all we should prepare for great films this year and to wind up our top 10 movie of 2016 we cannot in any way fail to include the 5th Wave and Suicide Squad off our list.
The latter film combines fantasy, action, thrill and adventure into one great movie and if are in love with stuff revolving around governments secret agents then in that case the Suicide Squad will really be great.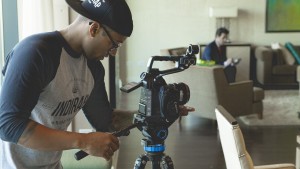 On the other hand the 5th Wave is a sci-fi film whose storyline is based on alien invasion on the earth and probably the story line is of a unique nature in comparison to the top 10 movie compilations 2016 is expected to be a year of success for the Hollywood film industry and in between we might be surprised by new addition which can promise to be even more entertaining.
This aspect unpredictability is quite common among many film producers who prefer to keep a low profile only to hit the theatres with massive …