At one point in our lives, we got so hooked to music and went crazy with some famous bands and singers. We went to their concerts and events, and some of us were lucky enough to see them up close and personal. One can assume that we are all guilty of wanting to meet and greet our idols. If only it's possible to hire them and let them perform at our events and gatherings. Unfortunately, the idea of directly hiring them will cost us our fortune. However, some performers do tribute impersonations of superstar acts or simply known as tribute acts.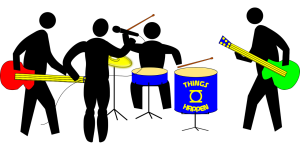 These artists can mimic and copy the overall style and appearance of the original bands and singers. The good thing is, there's a lot of companies that offer this kind of service. In this article, we will discuss some factors that we need to consider in hiring tribute act artists.
Contracts
When hiring a tribute act, it's important to put it down in writing. Having a written agreement clarifies each parties' obligation to it. This can help resolve future disputes. A contract ensures that the artists turn up as agreed, start the performance at the agreed time and finishes just as agreed. Also, a contract is a legally binding document that can be used as indisputable evidence in a court of law. As a party to the contract, fulfill your part excellently. Finally, make sure that the contract specifies in detail the fee agreed upon and how it's supposed to be settled.
Liability Insurance & Musical Instruments Testing
This insurance is increasingly important when holding an event at your premises or any other venue. It ensures that you are protected from unexpected events such as injury or bodily harm that can be occasioned by any factors. It also protects you as the host from unexplained added costs as well as from damage to musical instruments.
All the same, hiring a tribute act artist with a public liability insurance is the best way to ensure you are fully covered. All the participants or entertainers using electronic equipment are supposed to have them tested at regular intervals. Most insurance providers also insist that all musical instruments to undergo test and tag before they can issue public liability insurance cover.
Event Fees
Before hiring a tribute act, it's advisable to discuss and agree on terms of engagement. There should be an itemized breakdown of all the entertainment services to be performed or discharged as well as a clear payment schedule detailing when and how every installment should be made. In short, terms of payments. Most tribute act artists are paid on hourly basis, while other might quote a fixed fee for the entire performance. Just ensure that you have a good understanding of fees tabulation to help you manage your budget.